CPR Training
Includes AED Training
CPR Training is the most basic life saving skill. It is mandatory in most workplaces and it is a must have on a personal level. Without CPR training thousands of people across Canada would have never made it to the Emergency Room.
There are different levels of certification. Most workplaces require Level C while others require a higher (HCP) training or lower level depending on the duties and responsibilities.
Levels of CPR
All levels of CPR are focused on cardiopulmonary resuscitation and the use of an AED machine (Automated External Defibrillator). the level simply designates a different demographic or level of care expected by the individual.
Level A : certifies to provide CPR on adults only.
Level C: certifies to provide CPR on adult, child and infant.
Level HCP: certifies to provide CPR on adult, child and infant at a healthcare provider level.
The general outline includes:
The Red Cross
Preparing to Respond
The Emergency Medical Services System
Check, Call, Care
Airway Emergencies*
Breathing and Circulation Emergencies*
Respiratory and Cardiac Arrest*
* varies according to level.
The Most Trusted First Aid and CPR Training
CPR Level A + AED
This type of CPR certification is aimed at people that live or work with a specific age group. Since heart conditions can happen at all age groups, we usually recommend to get certified at Level C (includes all age groups) unless specified.
Level A aimed at performing cardiopulmonary resuscitation and use of the AED to Adults Only, this excludes infants and children ( ages 0 to 12 ).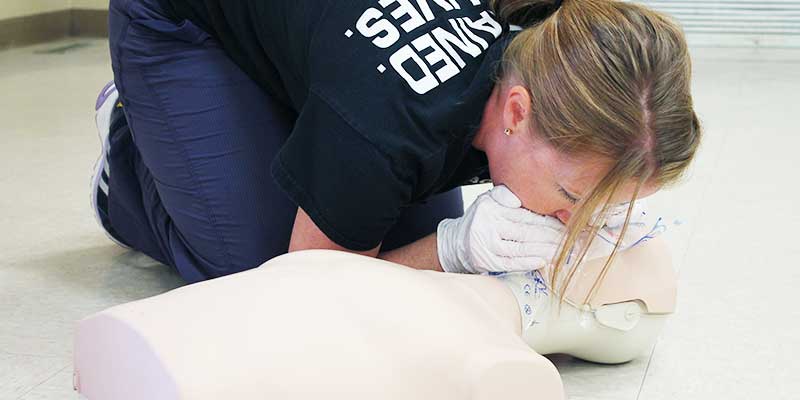 CPR Level C + AED
The most common type of CPR certification. This certification covers all age groups and most workplaces. We recommend this level for the general public as well.
Cardiopulmonary Resuscitation Level C + AED will give you the skills and knowledge necessary to attend adults, children and infants. Guaranteeingyou a better knowledge and skill base than level A or B.
CPR Level HCP + AED
CPR level HCP is the most advanced level of cardiopulmonary resuscitation. It is recommended for people working in the Health Care Sector such as: physicians, nurses, paramedics, healthcare providers, and office staff.
It covers the needs of adults, children and infants and in addition it provides additional skills when dealing with special scenarios such as head and spine injuries or the use of a bag-valve mask if available.