CHILD CARE STANDARD FIRST AID (CCSFA) TRAINING
This course includes CPR / AED training
The Child Care First Aid certification is mandatory for anyone that will be working with children of all ages. This Canadian Red Cross course is a comprehensive first aid course that is focused on children and young adults.
Child care first aid includes a CPR level B designation. Participants that require childcare first aid training include among others, employees in childcare, child safety, daycare and kindergartens. Anybody that works with children in a community or group setting is recommended to have childcare first aid training.
CCSFA COURSE OUTLINE
The Child Care First Aid course is perhaps the Canadian Red Cross' most comprehensive first aid course. It includes a total of 14 chapters ( one chapter more than Standard First Aid) with an emphasis on child illnesses and emergency care.
The History of the Red Cross
Steps on Preparing to Respond
How the Emergency Medical System works
Check, Call, Care during an emergency
Airway Emergencies (emphasis on children )
Breathing and Circulation Emergencies (emphasis on children )
Respiratory and Cardiac Arrest ( Level B)
Wound Care and Prevention
Head and Spine Injuries and Prevention
Bone, Muscle, and Joint Injuries and Prevention
Sudden Medical Emergencies (Diabetes, Seizures, etc)
Environmental Emergencies (Hypothermia, Heat Stroke, etc.
Poisons (emphasis on children )
Additional Chapter on Children's Illnesses
PRICING
CCSFA Full Course $140 +GST
CCSFA Recertification $105 +GST
*Includes all PPE | COVID-19 Ready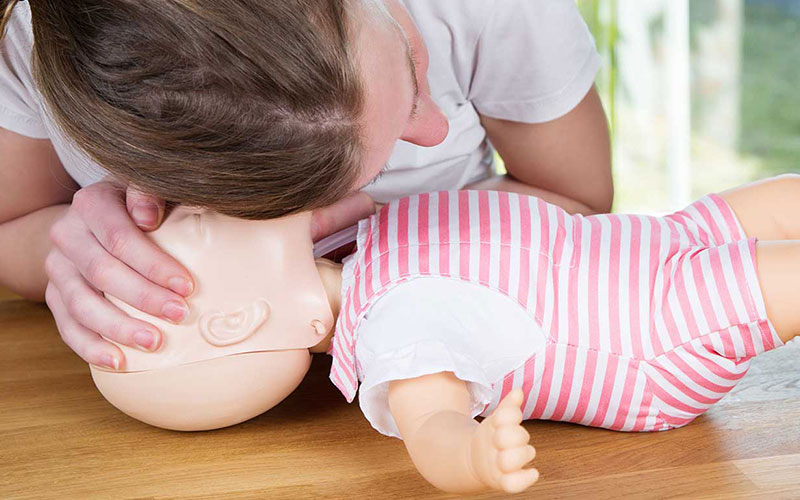 CERTIFIED JOB READY TRAINING
THE ACTNOW TRAINING DIFFERENCE
CHILD CARE ORIENTED COURSE
Our certified instructors will give you an in-depth look into first aid oriented towards child and infant care. Our Instructors have worked with countless day care providers, teachers and other professionals in the field.
In a Child Care First Aid Class you can expect instructors that :
Have knowledge and experience working with children
Have experience in adult education
Are certified by the Canadian Red Cross for First Aid Training
Are aware of different student needs and paces
Are approachable and friendly
RIGHT EQUIPMENT
At Act Now Training you can expect the best equipment when it comes to your training experience. We will introduce you to all the elements necessary for your learning and provide you with some extras!
At Act Now Training you can expect:
Top-of-the-line protective equipment
State-of-the-art mannequins
Splinting and bandaging material
All equipment and supplies mandated by the Red Cross
DIFFERENT APPROACH TO FIRST AID
At Act Now Training we take a personal approach to the learning experience. We are aware that different people learn in different ways and at different speeds. Our courses have been adapted and segmented to cater to all the other groups.
Expect a new and refreshing way to learn life-saving skills:
Friendly and approachable instructors
Adapted courses for different groups
Attentive and caring staff
And much more!
Experience Act Now Training, and save lives today!
WORKING WITH CHILDREN?
This certification is essential