Standard First Aid Course
This course includes CPR / AED training
The Canadian Red Cross Standard First Aid is a comprehensive two-day course that offers its participants a good range of first aid skills and cardiopulmonary resuscitation (CPR) training. This course is suitable for those who need training due to work requirements or who want more knowledge to respond to emergencies at home.
Our course includes the latest first aid and CPR guidelines. This certification meets federal and provincial/territorial regulations for Standard First Aid and CPR.
First aid class outline
Standard First Aid includes a total of 13 different chapters that contain all the necessary topics outlined by the Canadian Red Cross. These topics address all the knowledge and skills necessary to be certified as a first aid provider in Canada.
•   The Red Cross
•   Preparing to Respond
•   The Emergency Medical Services System
•   Check, Call, Care
•   Airway Emergencies
•   Breathing and Circulation Emergencies
•   Respiratory and Cardiac Arrest (including CPR A, C, or HCP)
•   Wound Care
•   Head and Spine Injuries
•   Bone, Muscle, and Joint Injuries
•   Sudden Medical Emergencies
•   Environmental Emergencies
•   Poisons
The Most Trusted Standard First Aid Training
Great Instructors
Committed to your success and learning experience. Our instructors are what make Act Now Training such a unique first aid learning experience.
In your Standard First Aid class you can expect instructors that :
Have real world experience in an emergency setting
Have experience in adult education
Are certified by the Canadian Red Cross for First Aid Training
Are aware of different student needs and paces
Are approachable and friendly
Right Equipment & Facilities
At Act Now Training you can expect the best equipment when it comes to your training experience. We will introduce you to all the elements necessary for your learning and provide you with some extras!
At Act Now Training you can expect:
Top of the line protective equipment
State of the art mannequins
Splinting and bandaging material
All equipment and supplies mandated by the Red Cross
Our facilities are located at a convenient location in the South, easily accessible yet secluded enough to guarantee a quiet and proper learning environment.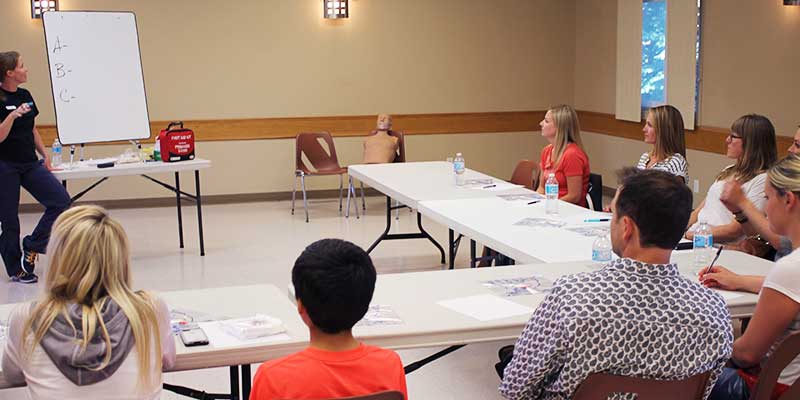 A New Approach to First Aid
At Act Now Training we take a personal approach to the learning experience. We are aware that different people learn in different ways and at different speeds. That's why our courses have been adapted and segmented to cater to all the different groups.
Expect a new and refreshing way to learn life saving skills:
Friendly and approachable instructors
Adapted courses for different groups
Attentive and caring staff
And much more!
Experience Act Now Training, and save lives today!